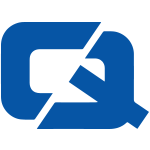 Motorists in Birmingham have been reminded of the need to prepare adequately before attempting to make car journeys in the current heavy snow conditions.
Birmingham City Council has advised drivers to prepare for potential delays or vehicular problems by keeping an emergency kit with them at all times.
This should include a first aid kit, blanket, bottled water and mobile phone should a driver become stranded in traffic or become stuck due to the snow and ice.
In addition, a torch and spade were also highlighted as essentials in case motorists are forced to dig their vehicle out of a snow drift.
Steve Grogan, head of the Birmingham resilience team, said this would help motorists to be ready for "the worst winter can bring".
The intensity of this winter's icy weather prompted the Institute of Advanced Motorists to issue advice for winter driving last month, including planning journeys to avoid afflicted roads and driving more slowly to prevent skidding.
Visit ChoiceQuote, the #1 car insurance page