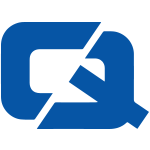 Motorists living in and around Birmingham have been given access to the hard shoulder on the M6 during busy times.
Drivers using the seven-mile stretch between junctions four and five will be able to use the hard shoulder once it is opened for the rush hour traffic at 0630 GMT.
Chris Mole, transport minister, commented: "This crucial scheme will make an invaluable contribution to business and the economy."
He added that he was "delighted" the service would be available to motorists using the roads around Birmingham one month ahead of schedule.
The decision to open the hard shoulder to motorists came after a similar scheme was successfully piloted on the M42.
Earlier this month, the Spaghetti Junction in Birmingham topped a survey of the scariest road systems in the UK, coming ahead of the M8 junctions through Glasgow and Marble Arch in London.
Visit ChoiceQuote for the #1 car insurance