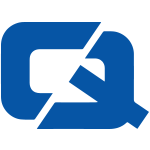 A number of Birmingham car owners are to receive heavy fines after being found guilty of fraudulently using disabled badges to park for free in the city centre.
The 13 drivers, most of whom are employed by the Royal Bank of Scotland, will pay fines and legal fees of more than £1,000 after being caught out by Birmingham City Council traffic enforcement officers in a sting operation.
It was found that they had been using badges belonging to disabled parents or relatives in order to make savings on parking charges of as much as £5,000 a year.
The council's principal enforcement officer Gary Bullock condemned the behaviour of the motorists, which he described as a "serious offence".
He said: "About 90 per cent of those we catch are financial workers or professionals, many have new cars. The spaces they are taking up are for genuine disabled people."
This comes after West Midlands Police last month launched a crackdown on driving indiscretions such as driving without car insurance or a seatbelt in order to make the roads safer for responsible motorists.
For the #1 car insurance, visit ChoiceQuote