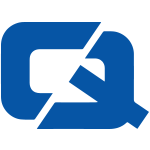 Car insurance customers could do no better than choosing to drive a BMW.
At least that is the opinion of consumer champion Which? magazine, which has named the BMW as the best car manufacturer of the year.
The publication conducted a survey, finding that 87 per cent of BMW drivers love their cars, claiming that they are "very satisfied" with the ownership experience.
Peter Vicary-Smith, Which? chief executive, explained: "The company's vehicles always excel in our road tests, while BMW's innovative Efficient Dynamics measures mean some of the best cars to drive have also become incredibly fuel efficient."
Meanwhile, What Car? magazine recently claimed that motorists looking to buy an eco-friendly vehicle should consider investing in a Volvo S40 DRIVe, which it named the green car of the year.
Judges at the publication based their decision on the fact that the motor boasts a relatively low level of carbon emissions in comparison to other cars.
For the #1 car insurance – visit ChoiceQuote