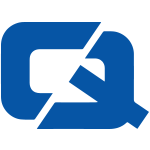 Vehicle manufacturer BMW has today (July 29th) announced the launch of its innovative new second generation 1 Series.
The vehicle, which remains the only rear-wheel car in its class, provides motorists with a "unique and rewarding" driving experience as a result of a number of new features.
Released to follow the success of the first generation, which sold more than 2.2 million units, the model is set to be available from September 17th.
BMW mechanics have altered the design of the vehicle's predecessor slightly, making it 83mm longer, 14mm wider and 30mm longer in the wheelbase.
The car's interior was designed to give drivers and passengers increased comfort with the rear seats offering a further 20mm of leg room.
In other BMW related news, the vehicle manufacturer has unveiled plans to create its upcoming personal mobility and purpose-built motors with a primary focus on sustainability.
As part of the intentions, the BMW i brand is set to release two vehicles, the i3 Concept and the BMW i8.
For the #1 car insurance – visit ChoiceQuote