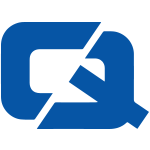 Bradford police have worked to ease fears expressed by students from the city's university and college about boy racers driving dangerously in the area.
Operation Salmi was carried out on Friday in response to concerns raised at a safety and security forum relating to dangerous driving and parking issues.
Police performed high-visibility patrols and used automatic number plate recognition vehicles in a bid to tackle the problem.
Officers issued a total of 75 fixed-penalty notices to motorists committing a string of offences from driving in the wrong direction on a one-way street to wearing no seatbelt.
Mark Hirst, Bradford College security manager, said: "We hope that speeding, dangerous driving and illegal parking issues raised by our staff and students will be addressed."
Meanwhile, police in Northumberland seized 25 cars from drivers committing motoring offences in the county using automatic number plate recognition technology.
Leading the operation, Chief Inspector Simon Packham claimed a number of those caught were people driving without car insurance.
Visit the #1 Car Insurance page