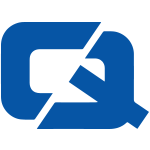 Many British motorists break the speed limit on a regular basis, new research has revealed.
RoadPilot, which provides speed camera data, found that 71 per cent of motorists surveyed admitted that they exceed the speed limit on over a quarter of all their journeys.
The company also revealed that 60 per cent of respondents also called for the 70mph limit on motorways and dual carriageways to be raised.
James Flynn, chief executive of RoadPilot, said speeding appears to be a "common vice" for motorists in the UK.
"Given the number of people that admit to speeding on a regular basis … there is potentially a very large number of people in danger of being fined, incurring penalty points or even losing their licences," he remarked.
And being prosecuted for such offences can result in higher car insurance premiums for speeding motorists.
In related news, French authorities recently stated that eight in ten drivers caught speeding in the Calais region in July and August were British.
Half of those pulled over were found to have been travelling at over 120mph.