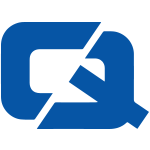 The new government crackdown on uninsured drivers could be restricted by bureaucratic limitations, it has been claimed.
Commenting on measures proposed last week by the Department for Transport to make it an offence to keep an uninsured vehicle, the AA claimed it could face a number of challenges.
Head of public affairs at the motor firm Paul Watters explained: "What we welcome is that there will be a warning letter first and that is something we absolutely applaud.
"The only concerns we have are over the bureaucratic, database type of issues that are bound to come up."
He added that anything that relies on a database relies on a "paper chase", meaning that people are bound to miss their letters, or could even be tempted to accept a £100 penalty as a cheaper option to paying for car insurance.
The measures announced by the government will see the Driver Vehicle Licensing Agency working in conjunction with car insurance providers to identify those on its database who are committing the offence.
Visit the #1 Car Insurance page