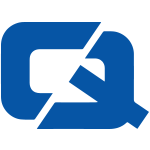 Car insurance customers who need to change their vehicle's tyres should look at what Kumho has to offer, according to two motoring magazines.
The South Korean tyre manufacturer's products have received a number of positive write ups in Europe's motoring press in recent months.
That trend continued when Germany's ADAC motorwelt described Kumho's SOLUS KH17 as "especially recommendable" following a test involving tyres from 17 different manufacturers.
Russian magazine Za Rulem was even more fulsome in its praise of the SOLUS KH17, naming it the best tyre on the market following a series of tests that measured factors such as braking, noise level and wear.
The magazine's judges were particularly impressed with how the tyre performed in the type of conditions most likely to lead to an accident and car insurance claim.
"[It] boasts excellent performance in all weather conditions as well as remarkable fuel efficiency," they noted.
The test results come just weeks after automotive safety group Tyresafe warned motor insurance customers that attempting to save money by neglecting to replace worn tyres could lead to accidents.
Visit the #1 Car Insurance page