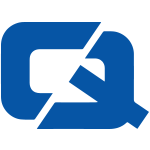 Car insurance policyholders should ensure they drive to "the conditions presented to them", according to Constable Stuart Akers from Grampian Police.
Motorists need to be "vigilant" when travelling through built-up areas and be wary of cyclists and pedestrians in particular, the policeman said.
His words of advice came after Grampian Police road policing unit stopped and cautioned five drivers in Stonehaven between Sunday February 1st and Tuesday February 3rd at a time when many of the UK's roads were covered in thick snow.
All of the motorists were pulled over for exceeding the speed limit and issued with fixed-penalty notices.
Offences like this can result in points being added to people's driving licences, which can consequently lead to higher car insurance premiums for the individuals involved.
In further advice to drivers, Constable Akers said: "It should be stressed to all motorists – particularly when they are travelling in poor weather conditions and in limited visibility – that they should adhere to the speed limits."
Visit the #1 Car Insurance page