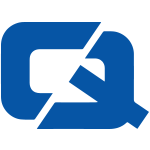 Motorists have been warned to be extra vigilant against theft as the clocks go back this weekend bringing darker nights.
Bill Raynal, managing director of Tracker, the UK stolen vehicle recovery service, said: "Thieves like these extra hours of darkness, allowing them to break into vehicles unseen."
He suggested drivers park their cars under a street light or within view of a CCTV camera, and they should ensure any points of entry into the vehicle are closed and locked before leaving it for the night.
Frosty mornings, he claimed, provide thieves with good opportunities as people leave their cars unattended to defrost with keys in the ignition.
Mr Raynal added that if you have a garage you must use it.
Not doing so could create problems for motorists in the event of theft as it might invalidate a car insurance claim.
The British Insurance Brokers' Association has advised motorists to prepare cars for the approaching winter months as this is the time when most road accidents happen in Britain.