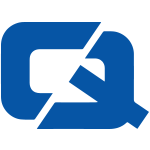 As the UK weather starts to heat up, vehicle repairs specialist Kwik-Fit has advised car insurance customers to consider having their air-conditioning systems serviced.
The firm claimed that a number of motorists are likely to start noticing an unpleasant whiff in their car over the forthcoming months, which it believes could be coming from the air-con.
Kwik-Fit customer services director David White explained: "Air-conditioning units are often left untouched during damp colder periods, allowing more bacteria and mould to build up."
He added that a number of customers have recently approached Kwik-Fit keen to discover the source of a mystery stench only to find that their air-conditioning systems were to blame.
This follows a recent reminder from the Royal Automobile Club Foundation to car insurance customers about the importance of regularly checking their vehicle's tyres.
It claimed that motorists should ensure tyres are correctly inflated with the right tread depth in order to avoid being involved in a road accident.
Visit the #1 page for car insurance