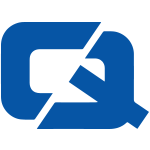 Car insurance customers looking to make savings on new vehicle purchases should look no further than Vauxhall.
At least that is the opinion of the manufacturer, which has claimed that now is the best time for motorists to buy one of their cars.
This comes after Vauxhall revealed that it intends to lend its full support to the new scrappage scheme, pledging to match the government's new vehicle cash incentive to drivers.
Moreover, it claimed that motor insurance customers who opt to buy the Astra Life 1.4 hatchback, could also find themselves receiving an additional scrap and save discount.
Vauxhall marketing director Andy Gilson commented: "Now we've fully embraced the government's scrappage programme, Vauxhall's customers will be able to cash in on some of the best new car deals available in the UK."
As new vehicles are set to become more affordable, the price of used cars is set to rise, according to car values guide Glass.
Visit ChoiceQuote – the #1 page for motor trade insurance