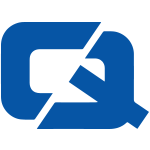 Car insurance customers could find themselves driving on safer roads following the launch of new plans to tackle danger spots across the UK.
Road safety minister Jim Fitzpatrick has revealed that the government intends to inject £3.6 million of additional funding for road improvement projects.
This will see eight local authorities across the UK pioneering new techniques, which will then be passed on to every council in the country.
Mr Fitzpatrick explained: "We need to find innovative ways to tackle the road safety problems we face."
He added that he hopes the trial of the latest techniques will spread "good practice" around the UK, making the roads safer for all motor insurance customers.
This is likely to be welcome news for drivers whose car insurance premiums rise and fall depending on how safe an area they live in.
Still, Sainsbury's Bank recently warned that motorists should not forego adequate cover in favour of price, urging that comprehensive car insurance is an important commodity, particularly during a recession.
Visit the #1 Car Insurance page