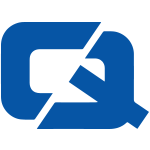 Motorists convicted of drink-driving offences risk problems with their car insurance if they do not disclose the details to their provider, it has been claimed.
Erik Nelson, a spokesperson for Norwich Union, said drink-driving convictions can "seriously impact" people's car insurance premiums.
Failing to tell their insurance provider of their convictions also carries a significant risk, Mr Nelson warned.
"If a motorist fails to declare their convictions they risk their motor insurance policy becoming void in the event of a claim. Honesty is always the best policy," he remarked.
According to the AA, during the three months to June 2008 the average comprehensive car insurance quote has risen by £20, bringing the average policy to more than £700.
Simon Douglas, director of AA Insurance, said that car insurance costs are "spiralling".
Despite the number of casualties on the UK's roads falling, the cost of accidents continues to increase, he added.