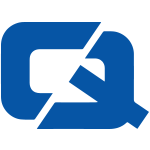 Warwickshire police have warned drivers that leaving personal belongings in unattended vehicles is an invitation for a thief to break in.
This comes after a Volkswagen car insurance customer discovered that his Canon digital camera, flip video recorder and T Mobile MDA had been stolen from his silver Golf at the weekend.
He had parked the vehicle in Leamington, leaving the valuable items on display within.
Nearby in Nuneaton, a Spitfire motor insurance policyholder found returned to his vehicle to find that the soft top had been slashed by thieves who proceeded to tamper with the steering wheel and stole tools from the boot.
Commenting on such thefts, a police spokesperson said: "There will be the hassle and cost of repairing the damage to your car, replacing your property, or filling in lengthy car insurance forms."
Police around the UK recently warned that visible sat navs are a big draw for thieves, so motorists should make sure to remove them from sight, as well as the rubber sucker ring mark often left on the windscreen.
Visit the #1 Car Insurance page