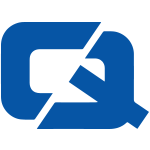 Car insurance customers in Rochdale have been warned that there are consequences in flouting the law when it comes to committing driving offences.
This comes after Greater Manchester Police officers caught a total of 30 motor insurance policyholders ignoring a ban which restricts them from entering South Parade between 07:00 and 18:00 GMT.
Police issued those caught committing the traffic breach on-the-spot £30 fines in a bid to drive home the seriousness of flouting the law.
Rochdale North Neighbourhood Policing Team's PC Daniel Shirazi commented: "I hope that these measures will send out a message to all motorists that there are consequences for ignoring the restrictions and that this in turn may reduce the number of offences committed."
Meanwhile, road safety charity Brake recently appealed to car insurance customers across the UK to reduce their speed, in a bid to lower the number of accidents and fatalities on the roads every year.
Visit the #1 Car Insurance page