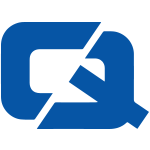 Car insurance customers who may be tempted to park on dropped kerbs and double yellow lines had better think again following news that tighter restrictions are set to be imposed.
The Department for Transport has announced that it is to bestow local authorities with the power to issue such offending vehicles with on-the-spot Penalty Charge Notices, owing to the fact that they pose a danger to other vehicles, pedestrians and wheelchair users on footpaths.
Transport minister Paul Clark described such parking blunders as "a dangerous activity that causes an unnecessary obstruction of the road, putting all users at risk".
Meanwhile, motor insurance customers recently received warnings relating to the dangers posed by potholes on the UK's roads.
The Institute of Advanced Motorists advised drivers to take care when tailing behind cyclists, urging them to provide the two-wheeled vehicles with enough of a berth to keep them at ease in the event of a wobble.
Visit the #1 car insurance page