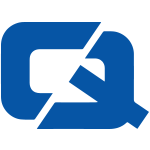 24 September 2012

Securing a reasonable car insurance policy can be one of the hardest things for a motorist to do but new research shows light at the end of the tunnel for the UK's drivers.
The latest 'MoneySupermarket Monitor on Car Insurance' has found that premium prices have begun to decrease after years of rising fees providing motorists all over the UK with some respite. The organisation noted that the average policy price had dropped by 10.6 per cent over the past year, meaning that drivers can expect to pay around £478 for their insurance premiums depending on where they lived. While this amounted to a positive figure, the price comparison site noted that different postcodes can provide extremely varying costs.
Despite the decrease in prices areas such as London E, London WC and Ilford still had costs way above the average in the rest of the country. These towns and regions charged over £790 for a year-long policy, however it was not just the southern areas that suffered, with motorists in the north-west town of Oldham being charged an average of £742.14.
MoneySupermarket's research found that the likes of Cleveland and Harrogate experienced the biggest drop in prices with the areas experiencing a 14 per cent and 13.6 per cent decrease respectively. Scotland was also highlighted at being one of the cheapest places in the UK for car insurance with people in Perth only being quoted £285.95 while further north in Inverness drivers paid a meagre £287.97.
The figures come as some respite for motorists who saw insurance costs constantly rise through 2011 until they peaked in April and this latest statistic represents an 18-month low.
Kevin Pratt, insurance spokesperson at MoneySupermarket, said: "The main factor influencing the cost of car insurance is competition in the market between insurers. A few key insurance providers are looking to take on new business and are willing to offer low premiums to attract customers. While this competition continues, drivers will benefit but there is no guarantee how long it will last."
Visit ChoiceQuote – for the #1 car insurance