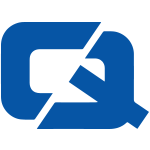 Sports car insurance customers and other vehicle enthusiasts ought to let their insurer know if they make alterations to their cars, it has been suggested.
Tesco Car Insurance has warned people making modifications to their cars that failing to inform their insurer could prove costly.
If they make a claim but have not disclosed details of such alterations their insurance policies could be considered void, the firm said.
Allan Burns, head of the firm, said it was good to see people "expressing themselves" through the cars they drive.
"What we are encouraging people to do is to let their insurance provider know what modifications have been made so that they have the right vehicle cover," he stated.
Ben Chandler, reviews editor at Fast Car Magazine, recently said that many people who are interested in modifying cars are aged between 16 and 24 and are unlikely to have been affected by the credit crunch.