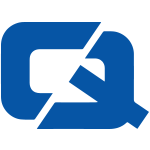 Police in Bedfordshire have advised car owners to keep their valuables including handbags that might contain keys out of the reach of would-be thieves.
This comes after officers arrested two men in Luton on suspicion of stealing a car.
The men, aged 19 and 21, approached the owner of the car and her daughter as they were moving furniture from their home and offered them help.
But upon entry to the house, one of the men found the victim's keys and they both made away with her vehicle.
Although the men were taken to the station for questioning, police have still appealed for witnesses to come forward.
Meanwhile, car owners around the country have been warned to step up vigilance against possible car thieves or vandals stealing contents from a vehicle.
This comes after a number of car insurance companies reported an increase in the amount of claims made over the Christmas holidays when the crime levels supposedly spike.
Visit the #1 Car Insurance page