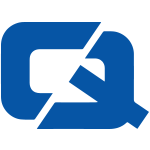 Nottinghamshire police have warned residents in Southwell to exercise added caution when leaving their vehicles unattended following a spree of car vandalism and property theft in the area.
The area beat manager police constable Tony Hayes said: "The crimes are occurring mainly during the evening and overnight."
He added that anyone who notices suspicious behaviour should contact police immediately.
A number of vehicles in the area have already been targeted with thieves often breaking the windows to steal valuables that have been left inside.
PC Hayes urged that car owners should be particularly vigilant against this saying all items should be removed from cars including from glove compartments and boots.
Valuables such as satnavs, CD players and golf clubs are the type of items stolen, he added.
The Institute of Advanced Motorists recently warned that the plastic sucker attachment often leaves a ring mark on the windscreen which indicates to thieves there is potentially a device hidden in the glove compartment.
Visit the # Car Insurance page