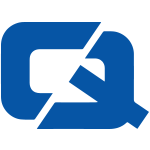 Drivers have reported increased satisfaction with all aspects of vehicle ownership, according to new statistics accumulated by JD Power and What Car?
Released today (May 27th), the research revealed a rise of 17 per cent in customers' pleasure with dealer service.
Accumulated as part of the 2011 UK Vehicle Ownership Satisfaction Study, the statistics display the greatest improvement in the multi-purpose vehicle category.
Despite the difficult economic climate, the results also show a 22 per cent increase in satisfaction with ownership costs.
Brian Walters, senior director of European automotive operations at JD Power and Associates, acknowledged the efforts of motor traders in protecting their customers from increasing costs.
He said: "It is particularly encouraging that satisfaction with ownership costs has improved during a year that has witnessed record fuel costs, increased insurance premiums and greater competitive price pressure for dealerships."
The study named motor trader Lexus as the highest rated vehicle manufacturer for customers for the eleventh consecutive year.
For the #1 car insurance – visit ChoiceQuote