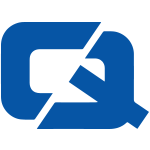 Car insurance customers could be able to take advantage of a new offer being launched by the government.
As of today, people who are getting rid of vehicles aged over ten years old could get a discount on a new model.
This has been commended by the government both as a means of kickstarting the automotive industry – which has suffered during the recession – and offering a good deal to consumers.
Lord Mandelson, UK business secretary, commented: "The scheme has been met with a flood of enquiries from customers."
He added that the automotive industry has responded positively to the policy, as all of the country's major car manufacturers have signed up.
The British Chambers of Commerce has been among those to welcome the move.
Director general David Frost said this is "exactly the sort of policy" that is needed in the current economic climate, as the sector will be a vital contributor to lifting the UK out of the downturn.
Visit the #1 car insurance page