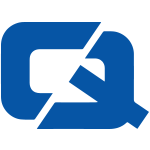 25 October 2012

The winter months are approaching, and with the clocks going back early on Sunday (October 28th) morning, it will be getting darker much earlier across the UK.
With this in mind, drivers need to be much more careful while out on the country's highways as visibility could be significantly reduced as people attempt to make their way to and from work. To help combat this, the Institute of Advanced Motorists (IAM) has issued a number of tips to make sure that drivers are well aware of how to avoid the potential hazards that are out on the roads. The overriding message from the organisation is to drive with care and be extra wary of what could potentially while driving in darkness.
Firstly, drivers need to ensure they have taken every step to be certain that they have the best possible visibility, which can be improved by cleaning windscreens and lights. This will mean that there are no obstructions to the car's functions and allow the motorist to see clearly. It may sound obvious, but when heading off to work in the morning, make sure you put your headlights on, even though it may not be fully dark, as other drivers may not be able to identify off through the gloom.
When driving on a section of road which has no form of lighting it is beneficial to use full beam, but motorists need to ensure that they dip their lights when they see another driver approaching. Failure to do this could cause the other road user to be dazzled and potentially cause an accident.
Peter Rodger, IAM chief examiner, added: "The risk of fatal accidents increases in the dark as visibility is reduced.  Have regular eye examinations to ensure you are wearing glasses or contact lenses if you need to."
The IAM recently announced the launch of a winter driving advice website which allows all road users to gain access to valuable information such as traffic updates, weather forecasts and how to cope with different types of driving conditions.
For the #1 car insurance, visit ChoiceQuote