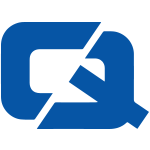 Isle of Man police have heralded their anti drink-drive campaign during the Christmas holidays as a success following a reduction in the number of arrests made.
A report on the campaign revealed that 700 vehicles were stopped during the five-week period from December 1st to January 4th.
Of those 700 vehicles, only 100 people were breathalysed – 13 of whom were arrested on suspicion of driving under the influence of alcohol, compared to 29 last year.
Deputy Chief Constable Gary Roberts commented: "On the face of it the figures seem to indicate that the message about not drinking and driving is finally getting through."
However, he added that the force cannot afford to be complacent as 13 arrests is still too many.
GEM Motoring Assist revealed in a recent survey that around one in four people attending Christmas family holidays drink and drive.
Before the festive season the company appealed to motorists around the country to refrain from doing so by reminding them of the devastation that the offence can cause.
Visit the #1 Car Insurance page