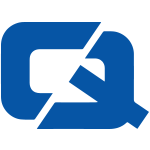 French car company Citroen has been hailed by a road safety charity for some of the features in its latest vehicles.
The firm was handed the Best Vehicle Manufacturer honour at this year's Brake Fleet Safety Forum Awards.
This was given to Citroen in recognition of some of the innovative technology it has incorporated into newer models.
Its lane departure warning system was singled out for praise, as was its directional headlamps.
However, Citroen was also commended for ensuring that motorists have access to conventional safety equipment, such as ABS, airbags and advanced traction control.
"Thanks to the advanced safety features available across the range, Citroen's models are some of the most highly rated by industry safety experts," the firm commented.
This comes after the Royal Society for the Prevention of Accidents welcomed official figures which revealed that road deaths and injuries in the UK reached a record low last year.
For the #1 car insurance – visit ChoiceQuote