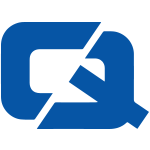 19 February 2013

Citroen has made a trailblazing move by becoming the first manufacturer to install insurance 'black boxes' as standard in its new vehicle.
The French company announced that the C1 Connexion would now be available with telematics and free insurance for drivers between the ages of 19 and 75. It is a bold step by the manufacturer which has become the first of its kind to offer its customers this kind of incentive.
Standard specification is designed to make purchasing a car much more affordable to younger motorists who may have been unable to get their own set of wheels due to high insurance premiums.
Citroen has ensured that people can get their hands on the innovative new model by increasing production of the C1 Connexion by 750, and the manufacturer has also introduced a new colour scheme. The company's free insurance package kicks in when a motorist can prove that they have not made any claims for two years.
A 19 to 20 year old, with no or one years No Claims Discount (NCD) can expect to prices for cover policies starting at £500 rising to £950. However, 40 to 75-year-olds can pick up a premium package for as little as £150.
The 'black box', or telematics, offers the perfect method of calculating an insurance cost for younger motorists. The system is fitted to the car and monitors a driver's performance on a day-to-day basis. The black box rewards good behaviour on the road by lowering the cost of their insurance while erratic or dangerous driving can lead to the cost being increased.
Citroen stated that it will be using the Smartnav system provider by Trafficmaster and people can purchase a model through Elect 3 or Elect 4 finance. The company stated that the new scheme will allow younger motorists to buy a Citroen C1 1.0-litre 68 manual 3-door Connexion for as little as £109 a month, including the deposit on Elect 3 finance and will encompass the free insurance.
For the #1 car insurance, visit ChoiceQuote