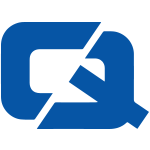 Protection against uninsured drivers is one of the most important facets of a car insurance policy, a new poll shows.
Financial services company Defaqto surveyed 5,000 car owners with comprehensive insurance cover and found that one-fifth of them deemed coverage against the uninsured a priority.
The second most important factor was not having to pay an excess in a crash with someone without a policy.
It seems insurance firms are listening to customers' needs, with 17 per cent of policies protecting drivers' no claims discount if they are involved in an accident with an uninsured motorist – an increase from 13 per cent in 2009.
Furthermore, 18 per cent of companies will not apply an excess in these circumstances, compared to ten per cent two years ago.
Mike Powell, Defaqto's insight analyst for general insurance, said: "Our research has found that a growing number of motor insurance policies offer enhanced protection for accidents caused by uninsured drivers."
In 2009 there was a total of 222,146 reported casualties of all severities on the UK's roads, according to statistics from the Department for Transport.
Visit ChoiceQuote – for the #1 car insurance.