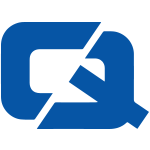 Crash test dummies which look as though they have been in a smash are being used to try to curtail the rise in teenage road deaths.
Teenagers in Denbighshire have been shown the dummies as a warning of the consequences of speeding or driving under the influence of alcohol or drugs, according to the Daily Post.
Some 41 per cent of road accidents involved drivers aged 17 to 25 in 2005, it has emerged, with an increase in the number of young male drivers since the start of the decade, holders of car insurance may be interested to learn.
Denbighshire county safety manager Alyn Edwards told the Daily Post: "The event is designed to deliver hard-hitting messages to young drivers by making them aware of their responsibilities on the road and the potentially lethal results of failing to do so."
Lancashire County council have invested £50,000 in an initiative to draw motorists' attention to lower speed limits. The scheme includes the installation of speed humps and speed limit signs designed by a local child.