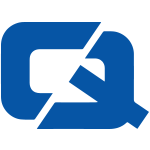 20 September 2012

There are many potential hazards on the UK's roads and motorists have for years been made aware of the increasing number of cyclists that are currently using the nation's highways.
While there has been a problem in the past where car drivers are simply forgetting to check for cyclists before pulling out at junctions, a new survey by the Department for Transport (DfT) has found that this trend is slowly starting to improve. The organisation revealed that a quarter of motorists are now becoming even more conscious of cyclists when they are driving and ensuring that they fully check both sides when they are looking to join a new road.
Following the exploits of the likes of Bradley Wiggins, Chris Froome and Mark Cavendish at the Tour de France and the London 2012 Olympic Games, the DfT has noted that there has been a surge in the amount of people that are taking up the saddle and cycling more often. Officials have dubbed the rise in bike riders as the 'Wiggins Effect' and stated that both motorists and cyclists need to look out for each other to reduce number of accidents that occur as a result of people not watching for cars or bikes.
The DfT's new THINK! campaign, THINK CYCLIST, is offering people advice on how to avoid being involved in collisions. It aims to get motorists more aware of their cycling counterparts with the organisation saying that people need to look twice before pulling out of a junction and the DfT's research found that 41 per cent of cyclists and 35 per cent of regular car drivers agreed with this sentiment.
"Many people cycle and drive and a new THINK! poll shows both road user groups agree that looking twice at junctions, as well as giving each other space on the road, are practical things that we can all do to help reduce the numbers of cyclists killed and seriously injured on our roads each year," road safety minister Stephen Hammond said.
Visit ChoiceQuote – for the #1 car insurance