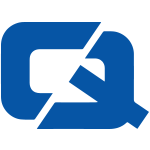 New figures have revealed a collection of parked car collision hotspots are costing drivers more than a billion pounds a year in repairs.
Statistics from Accident Exchange show 700,000 drivers a year shunt, scrape or crash into other cars.
The accident management specialists said one in five of all road accidents involve a vehicle which is parked.
Accident Exchange said: "London topped the 25 worst cities in Britain for parked car incidents, followed by Glasgow, Birmingham, Manchester and Norwich completing the top five."
Drivers living in or near these hotspots who drive performance vehicles could turn to sports car insurance policies to cover their vehicles.
Accident Exchange said the cost of each repair averages £1,800, adding the vast majority of these accidents happen on the street and the rest in public car parks.
Earlier this week London and the Midlands were named by swiftcover.com as the areas where cars are most likely to be stolen.