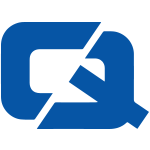 The Department for Transport (DfT) has given local authorities across the country advice on how to deal with the problem of potholes.
In March, a report by the Asphalt Industry Alliance revealed that the divots and other damaged roads were costing the government £1 billion every year to repair or fill in the one million holes in the UK.
Now the DfT has published the Pothole Review, part of the coalition's Highway Maintenance Efficiency Programme costing £6 million to improve the UK's road network.
The organisation suggested that councils intervene at the right time to fix the problem, get it correct at the first attempt and let the public know what is being done.
Local transport minister Norman Baker said: "I would urge all those involved with highways maintenance, including councillors, chief executives, local highway practitioners, those in the utility sector and contractors to adopt the approaches set out in this report."
For the #1 car insurance – visit ChoiceQuote