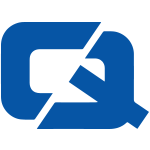 The legal limit for drink-driving – an offence which can lead to fines and higher car insurance premiums – is unlikely to be reduced, according to road transport minister Jim Fitzpatrick.
Last year, Mr Fitzpatrick's predecessor Stephen Ladyman suggested the government would outline proposals for the limit to be cut from 80 milligrams (mg) per 100 millilitres of blood to 50mg in a public consultation paper, the Times reports.
However, Mr Fitzpatrick told the newspaper that the forthcoming consultation will no longer contain such a recommendation as the government remains unconvinced it would be the right course of action.
"Drivers who are between 50 and 80mg are not the ones we are most worried about. It's the ones above 100," the minister said.
According to the newspaper, Ireland is planning to cut the limit there to 50mg, while elsewhere in Europe some countries have set the limit at 20mg.
In related news, a spokesperson for the Association of British Insurers recently said that those without motor insurance are more likely to drink and drive.