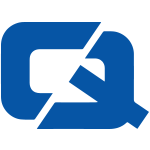 07 January 2013

People that drive for a living are naturally at a higher risk of being involved in an accident if they are distracted.
In light of these potentially-dangerous instances, road safety charity group Brake has published a report which highlighted the fact that habits such as texting, grooming and speeding while behind the wheel are putting motorists at risk.
The documents have been praised by the Road Haulage Association (RHA) which believes that HGV drivers could be in danger if they are not fully concentrating on the road.
Geoff Dunning, RHA chief executive, said: "For the HGV drivers, their cab is their place of work and the safety record for such drivers is excellent. There are a minority who ignore the rules and they only serve to bring the rest of the industry and its workforce into disrepute."
With January and February prone to provide some freezing temperatures, the road surfaces can become hazardous, meaning that drivers need to be extra careful when out and about.
For the #1 car insurance, visit ChoiceQuote