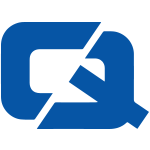 Motorists should ensure they are making the most of their vehicles, according to Autoglym.
All drivers should protect the investments they make in their cars, such as paying for car insurance and upgrades, the car care products firm says.
It is sponsoring Car Care Week, which runs to October 19th, to promote the upkeep of cars.
A well maintained vehicle will stay in good condition for longer, it explains, and could also sell for a higher price.
People are taking more care of their motors than ever before, says chief executive officer Paul Caller.
"Owners are keen to extend the life of their vehicle by keeping it clean and by protecting it from harsh weather and wear and tear," he adds.
When cleaning a car, Autoglym advises owners to rinse the vehicle before scrubbing to remove any grit and apply a coat of wax once finished to give long-lasting protection.
Last week Chevrolet advised motorists that changing their driving technique could save them money on petrol.
By driving in a "fuel economy-aware" manner drivers could get more miles to the gallon from their fuel, the manufacturer said.