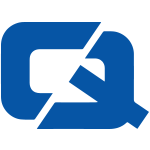 Motorists in West Yorkshire are being advised by police to secure their car number plates with tamper proof screws in a bid to tackle the number of vehicle-related thefts in the area.
Police officers from the Calderdale division are launching an initiative at the end of this week to emphasise the importance of safeguarding against vehicle number plate thefts.
Sergeant Paul Banerjee said: "Stolen plates can hide the real identity of vehicles and their owners."
He added that fitting the tamper proof screws could deter vehicle criminals from using honest people's registration numbers as crime decoys.
Car owners who take preventative steps such as these may also benefit from reduced motor insurance premiums.
Meanwhile, West Mercia police have launched a poster and beer mat campaign aimed at reducing the level of vehicle crime in the Redditch area by encouraging drivers to step up their security measures.
Visit the #1 Car Insurance page