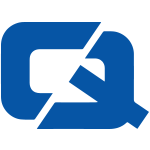 Motorists looking to cash-in on scrappage scheme discounts but whose car is not eligible for trading can still benefit from a good deal.
That is the view of car manufacturer Nissan, which has claimed that the finance deal drivers get from its showrooms is the same – scrappage scheme or no scrappage scheme.
According to the organisation's latest figures, offers either remained unchanged or improved in the second quarter of this year compared with the first three months of 2009.
"Nissan can confirm that its finance offers deliver the same rates and incentives for those participating in the car-buying incentive as for those who don't have a scrapper to trade in," a spokesperson for the company commented.
This comes after Ford recently claimed that its business has been greatly affected by the scrappage scheme.
According to recent data, the manufacturer outperformed the total May car market by almost nine per cent and its sales only fell by 16 per cent last month, compared with the overall industry drop of 24.8 per cent.
Visit ChoiceQuote for the #1 car insurance