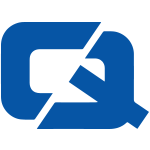 Motorists using their mobile phones while driving are now risking a huge increase in their car insurance as well as compromising safety.
The Daily Mail reports some leading insurers are charging up to 30 per cent more for drivers caught using a handset at the wheel.
Some could face an extra £204 a year on their premiums, the paper reports, saying an increase in the minimum fine for the offence prompted some firms to change their policies.
Quoted by the publication, AA spokesman Ian Crowder said: "In our experience, drivers who have been convicted of using their phones tend to pick up more claims and are therefore deemed to be more dangerous."
In February the minimum penalty for the offence shot up from £30 to £60, and offenders also face three points being added to their licences.
Statistics from the Daily Mail also say six million UK drivers have points on their licences, while 50 per cent of drivers regularly send text messages at the wheel.
It has been illegal to use a mobile phone while driving since 2003, with the regulations stating a hands-free kit will only help a driver avoid a penalty if they remain fully in control of the vehicle while using it.