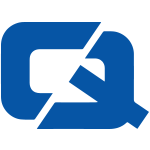 14 November 2012

Winter can be one of the most hazardous times of the year for motorists and people need to fully prepare their vehicle for the colder months ahead.
However, new research by Green Flag Breakdown Service has revealed that millions of drivers are not planning on carrying out basic car maintenance. Due to the busy nature of the festive period people are sure to be getting behind the wheel more often to go on shopping trips, visit relatives or perhaps go on holiday at some point in the season so it is highly important that the car is up to scratch. Officials at Green Flag noted that even simple things like checking tyre tread or oil levels will go unheeded over this season.
The company noted the importance of carrying out all the basic assessments, highlighting the fact that 30 per cent of the respondents to their survey said that they had skipped on icy or wet roads in the past. Officials also revealed that a lot of motorists are taking unnecessary risks when out and about with 26 per cent driving with any de-icer being in the vehicle while 32 per cent went to the extreme of travelling without a spare tyre.
Green Flag said that the basic checks are easy to carry out and can help to avoid any major problems. Having a battery die is one of the most troublesome events for a motorist as it will require calling out a breakdown company and the vehicle will have to be towed so ensuring that everything is up and running before setting off is of vital importance.
Miranda Schunke, spokesperson for Green Flag, said: "Some of the simplest winter checks like inspecting the tread on your tyres and changing your oil can have a huge impact on the safety of your vehicle and the likelihood of a breakdown. The findings show that millions of drivers are ignoring these vital winter preparations and choosing not to keep basic winter driving essentials in their vehicles."
Visit ChoiceQuote – for the #1 car insurance