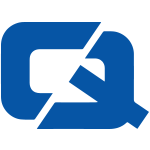 Central Scotland police have said they are angry about the lack of heed that has been taken to their road safety advice campaign.
This statement follows the capture of seven motorists speeding or driving under the influence just days after the police winter safety campaign was launched.
Chief Inspector Donald McMillan said: "This highlights the very issues that we are targeting during this campaign of drink driving and speeding."
He added that he is angered by the "complete disregard" of the work they are trying to do to save lives.
Five motorists were caught drink driving in Stirling and Falkirk, while one was caught travelling at 86mph in a 40mph zone and another at 112mph in a 60mph zone.
An operation performed by police and the Department for Transport across the UK recently showed that roads are safer now compared to last year.
Figures revealed that the number of people driving without valid tax discs, car insurance or MOT has declined.
Visit the #1 Car Insurance page