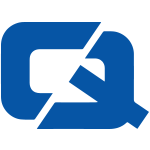 08 November 2012

Winter is drawing in across the UK and temperatures are continuing to drop at a significant rate and for motorists it can provide a host of challenges while out on the roads.
With this in mind, the Institute of Advanced Motorists (IAM) has issued some advice for drivers that need to get to work or visit family over the busy months that lie ahead. In previous years the UK has been besieged with freezing temperatures and heavy snowfall which engulfed parts of the country and made life a misery for many motorists. However, this year drivers can be ready for the impending winter by following the IAM's helpful steps and especially with Christmas fast-approaching many may be making far more trips out than normal.
The most imperative thing a motorist must be remember while out on the country's highways is to approach them with extreme caution in icy weather as the potential for skidding and sliding is increased more than ever.
Peter Rodger, chief executive of the IAM, explains that drivers should keep in a high gear and to avoid moving at high speeds as stopping distances can be as much as ten times greater in colder weather than they would be normally.
Mr Rodger notes that road users should leave much more space between the car in front and look to put the brakes on earlier than they would do when they are looking to stop. This will help to avoid any collisions that may be caused should the car be entering a particularly section of the road.
If the worst should happen and a person loses control of the vehicle the IAM advises drivers to remain calm, take their foot off the accelerator and point the wheels in the direction they want to go.
"When the roads are icy the best advice is to drive as if you're walking on eggshells. Be prepared for the worst – icy conditions can affect accelerating, steering and braking dramatically.  Being mentally prepared as well as having the right equipment is vital," Mr Rodger added.
Visit ChoiceQuote – for the #1 car insurance