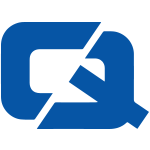 Motorists have been reminded of the need to alter their driving habits in order to avoid running into trouble during potentially dangerous winter weather.
The Institute of Advanced Motorists (IAM) has advised that snow and ice is likely to reduce traction, visibility and control for drivers in the coming months.
Car owners were therefore called upon to take appropriate precautions, such as planning their journeys to avoid busy or closed roads, as well as keeping an emergency kit and mobile phone in case of breakdown.
Other tips include being aware of increased stopping distances and trying to keep to higher gears for easier steering.
Peter Rodger, IAM's chief examiner, added: "Start gently from stationary, avoiding high revs. If you get yourself into a skid the main thing to remember is to take your foot off the accelerator and steer, never use the brake."
The body also warned motorists this week that low winter sunlight is likely to cause drivers problems with dazzle, particularly if their windscreens are dirty.
ChoiceQuote – the #1 for car insurance