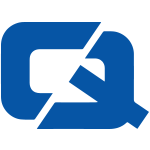 Motorists in the market to purchase a new vehicle under the government-backed scrappage scheme should consider turning to Ford for their needs.
At least that is the opinion of the car manufacturer itself, which has claimed that drivers must not miss its "exciting" new range of motors.
This comes after the organisation revealed that its year-on-year sales rose in June for the first time in 11 months, as evidence that the scrappage initiative is having a positive effect.
Last month saw 29,800 new Ford cars leave dealerships compared with 28,657 in the same period of 2008.
Ford of Britain managing director Nigel Sharp commented: "To beat a fiercely competitive market in the tough economic climate we're in proves that customers see the new Ford vehicle range as an exciting opportunity not to be missed."
Second-hand car sales also seem to have been faring well over recent months.
According to British Car Auctions, the current supply and demand equation has brought steadiness to the market.
Visit ChoiceQuote for the #1 car insurance