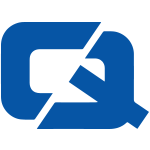 Police in Surrey have warned motorists to keep their car keys in a safe hiding place in the home.
This comes after a number of incidents have been reported in which valuable cars were stolen by thieves who fished the keys through the owner's letterbox.
Drivers have therefore been urged not to leave keys in a place where they might be visible from the outside at night-time.
Detective Inspector Juliet Parker explained: "As car security systems become more and more sophisticated thieves are beginning to take the keys from inside your house."
She added that although vehicle crime is low in Surrey, following simple measures of concealing car keys could "drastically" reduce the chance of becoming a victim of crime.
This comes after a number of car insurance companies around the country reported an increase in the amount of claims made over the Christmas holidays when crime levels supposedly spike.
Visit the #1 Car Insurance page