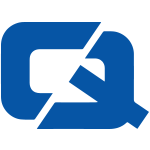 Aside from potentially leading to fines and higher car insurance premiums, texting while driving seriously impairs motorists' reaction times, according to new research.
The study conducted by TRL on behalf of the Royal Automobile Club Foundation discovered that 48 per cent of drivers aged between 18 and 24 admitted to having sent a text while driving.
However, reaction times were found to be over a third slower when sending a text – slower than when the legal limit of alcohol is consumed or when under the influence of cannabis.
Additionally, steering control was found to be 91 per cent worse by the research team.
Dr Nick Reed, senior human factors research at TRL, said the findings showed the dangers involved in driving and texting.
"When texting, drivers are distracted by taking their hand off the wheel to use their phone, by trying to read small text on the phone display, and by thinking about how to write their message," he remarked.
The new careless driving laws announced by the government recently allow courts to take "avoidable" distractions, such as using a mobile phone, into consideration when sentencing a driver found to have caused death by failing to pay attention to the road.
Visit our Japanese import insurance page