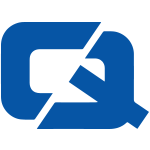 Nissan has claimed that adjusting driving techniques is an effective method of saving fuel.
The car manufacturer stated that while making its models more efficient in a bid to reduce carbon dioxide emissions is an important goal, the way people drive is just as important when it comes to reducing fuel consumption.
As such, the organisation has revealed plans to launch the Nissan Intelligent Driver Project, which is an eight-month study that will use satellite navigation and vehicle telematics to determine what drivers are currently doing wrong and areas in which they need to improve.
Nissan's Technology Development Division Planning senior vice president Minoru Shinohara explained: "We expect the UK programme to show that this is a practical, affordable and highly effective way of reducing vehicle emissions."
This comes after Alistair Darling revealed in his 2009 Budget speech that he intends to increase fuel duty by two pence per litre this September.
For the #1 car insurance – visit ChoiceQuote