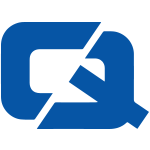 15 February 2013

Reducing the amount of carbon emissions in the air is a much-debated topic and the Institute of Advanced Motorists (IAM) wants road users to consider the benefits of eco-driving.
This week represents National Go Green Week and the organisation has suggested some helpful habits to ensure that people are aware on how they can go about being more energy-conscious. While the introduction of electric and hybrid vehicles to the automotive market is positive, they may not suit the budget of every driver and some people will still have to rely on their petrol or diesel car.
Motorists are also keen on cutting down on the amount of fuel they use and the IAM has noted a number of ways to achieve while reducing the impact on the environment.
Peter Rodger, the IAM's chief examiner, explains that road users should attempt to hit the brakes as infrequently as possible. He notes that anticipation is key in this and that by taking the foot off the accelerator earlier when coming up to a queue, junction, roundabout or red light, drivers can save on fuel consumption.
Block-changing was also advocated as a way that people can cut down the amount of petrol or diesel they use, and when they do happen to be stuck in a traffic jam it is advisable to switch the engine off completely.
Frequent checks of the vehicle to ensure that there is not a great deal of wear and tear will also help in the long run. Key aspects such as tyre pressure should be assessed when they are cold while tread should also be checked when giving the car a once over.
Removing excess weight such as roof racks and other unnecessary items that will clutter your car can also improve fuel efficiency.
Mr Rodger added: "We've all got better things to spend our money on than petrol. Green driving can save you up to 15 per cent on your bills, as well as reducing your carbon emissions."
For the #1 car insurance, visit ChoiceQuote