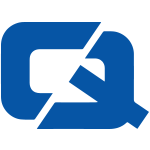 Drivers could see their journey times along the M42 reduced thanks to an increase in the speed limit on the hard shoulder.
Following a successful test of hard shoulder running, the limit has now been raised to 60mph along the Active Traffic Management stretch between junctions 3A and 7 to the south-east of Birmingham, car insurance customers might be interested to hear.
The Highways Agency trialled the new limit earlier this year and found that it improved journey times by up to eight per cent with no discernible impact on safety.
Roads minister Andrew Adonis says similar schemes are being considered on motorways across England.
Highways Agency director of traffic operations Derek Turner adds: "Safety is paramount to the operation of hard shoulder running and we will be closely monitoring the impact of the speed limit increase on both journey times and driver behaviour."
This week motorists have been urged to give their cars a check-up before taking to the roads this winter.
Doing so could reduce the chance of having an accident and making a claim on car insurance, the Retail Motor Industry Federation said.