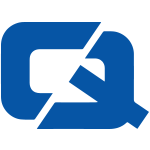 The British Insurance Brokers Association (Biba) has called for government support amidst concerns that small companies are cutting back on insurance to save money against the credit crunch.
Biba wrote to business minister Baroness Vadera to raise awareness of the importance of maintaining insurance cover and risk management strategies during times of economic crisis.
Erica Galbraith, Biba chief executive, described cost cutting as a "false economy" and urged businesses to work closely with their brokers.
Research released last week by uSwitch.com revealed that 42 per cent of Brits have cancelled insurance or pension contributions to free up cash.
And around 15 per cent of that figure ditched their motor insurance and breakdown cover.
This adds to the recent furore surrounding the Sunday Mirror's self-proclaimed motoring aficionado Quentin Willson.
He advised one motorist against purchasing car insurance last week, saying: "It's not worth shelling out £500 when your car's only worth six."